Codecrux team is happy and excited to share the success story of our client TeePublic a New York, New York, United States based company, which is basically a Kickstarter for T-shirts. Users can pledge to buy designs that they like, and if a shirt gets at least 30.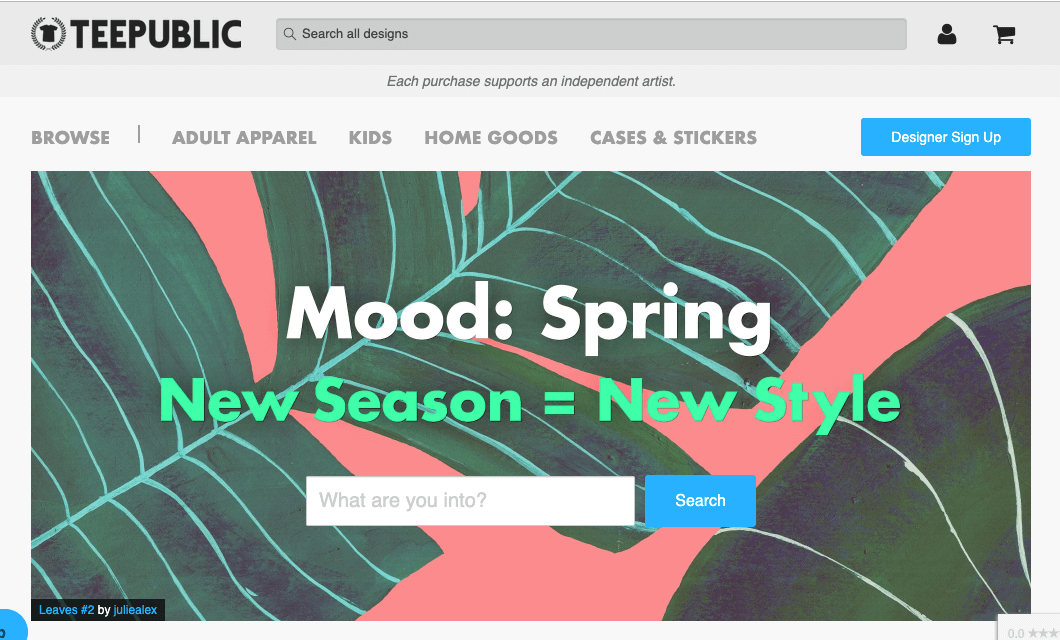 TeePublic has been Acquired by Redbubble, an online art community, features stationery, apparel, wall art, cases and skins, housewares, and bags made by artists worldwide.
More at : https://www.crunchbase.com/organization/teepublic

          

"The TeePublic team is excited and energized to be combining with 
 at such an important stage of our respective growth trajectories.
  We look forward to partnering with Redbubble to bring more 
 creativity into the world, leveraging our shared capabilities 
 to support the artist and designer community. Redbubble's 
 experiences in growing its own business and developing its 
 technology platform are a great fit for supporting 
TeePublic on the next steps in our journey," said 
 Adam Schwartz, 
TeePublic's COO and Cofounder.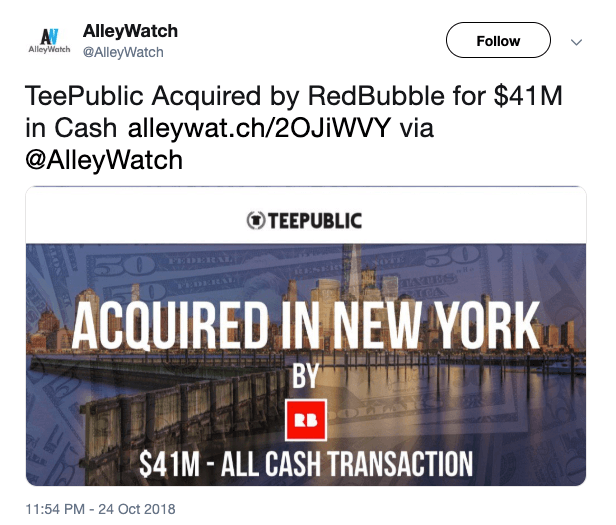 "TeePublic and Redbubble together are well-positioned to take 
advantage of the significant market opportunity that lies ahead
of us, and create the world's largest marketplace for independent 
artists. As we've seen in both our businesses, the potential for
personalized content to be disruptive in mainstream consumer
retail globally – in particular in the apparel and home
sectors – is huge, and we are excited to pave the path
forward together,"
Barry Newstead, 
CEO of Redbubble.