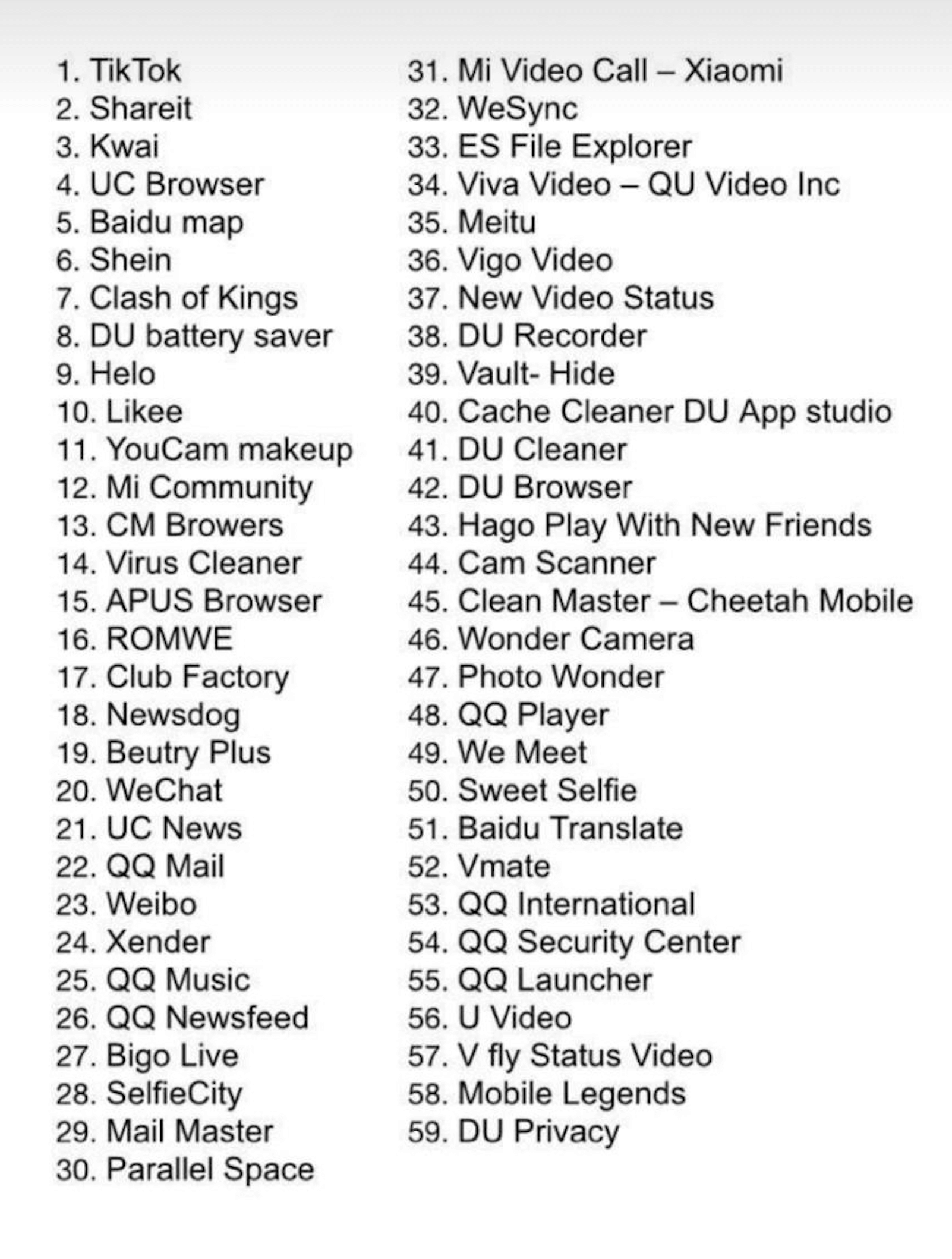 These days in India every one is talking about Chinese apps and data security, It seems indian people are now getting awerness about chinese apps and the data security issues, Some of chinese apps are asking data permissions like your contact list access, SMS read & send, media and photos etc It can be danger some time.
Here I have listed top chinese apps used in india.

If your looking out to develop any of following apps, CodeCrux Mobile team is ready to develop clones.

1) Helo
2) SHAREit
3) TikTok
4) Kwai
5) UCBrowser
6) UCBrowser Mini
7) LiveMe
8) Bigo Live
9) Vigo Video
10) BeautyPlus
11) Xender
12) CamScanner
13) ClubFactory
14) Shein
15) Romwe
16) AppLock
17) VMate
18) LIKEE
Did you get any such idea or you like to develop any app form top apps.

Contact Us Now!