FREE Website for NGO's
We know you are making a difference to change the world, you work hard to make life easier for the needful. We are providing high-class free websites for NGOs, non-profits and government.

What we are offering ?
End to end website design with mobile compatible (as many pages you like)
Server space to host the website.
Free Sub Domain name
if you have your domain we will point it.
What we need from you?
We need following Details to develop NGO website.
NGO Contact Number & Person Details
Your Contact
Your Email Address
NGO Name
NGO Reg No.
About the NGO
NGO Pages & Page Content
Please describe what help you need from us
Send above details to us at email shyam@codecrux.com, We will get back you as soon as possible..
---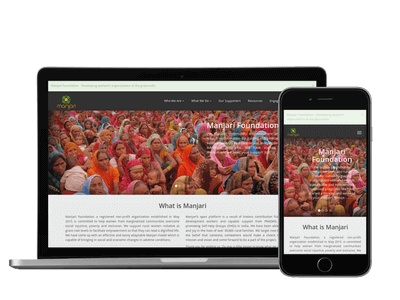 MANJARIFOUNDATION
Manjari Foundation, a registered non-profit organization established in May 2015, is committed to help women from marginalized communities overcome social injustice, poverty and exclusion.
---